If you are thinking of Upscaling OR downsizing,
we have the home for you!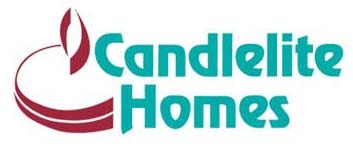 offers a Prestigious and private community of affordable homes that offer the highest VALUE and QUALITY.
This best kept secret is located on the outskirts of Fairborn near the newest Valle Greene shopping center. Our development includes five acres of protected wooded wildlife area which offers some assurance as to the continuation of the privacy we enjoy here at Candlelite Estates.

We offer a feel of the country!

The unique street and lot layout flows with the contour of the land providing a refreshing, more natural setting. One point of ingress and egress provides for a safe and secure neighborhood.

Stop by and see our newest models. Our floor plans are flexible. We will semi-customize your home (within certain guidelines) to better suit your needs. So if you donât see a floor plan that is perfect for you, let us know, we will work with you to redesign an existing plan to be more suitable. Come see what sets us apart. Let us show you how quality meets value.
The entrance to Candlelite Estates is located on Trebein Road north of Dayton Yellow Springs Road in Fairborn. We are open during the week from 8-12 and 1-5. Personal appointments are available evenings and weekends at your convenience. Call 937 318-8280 weekdays. Weekend hours are noon to 6:00p.m.